THE MCKECHNIE BROTHERS REAL ESTATE TEAM
Two average brothers providing above average Real Estate service and advice from Halton to Hamilton and beyond.  Our unwavering commitment to putting your needs first and acting as if they're our own, comes with an honest, ethical and determined approach to achieving your goals.  We'd like to know, what in the world we can do for you today?

Featured Listings
Take a look at the McKechnie Brother's featured homes for sale, from Burlington, Halton to Hamilton and beyond.  Enjoy the tours!!
Real Estate Resources At a Glance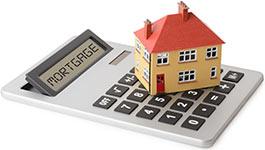 Calculating the Costs
Purchasing a home isn't an easy task, especially your first one. We can help you crunch the numbers to calculate how much you will be paying in your terms.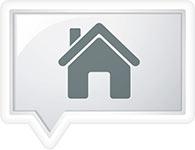 Tips on Home Selling Blog
Looking for a new home and/or interested in downsizing? The McKechnie Brothers will take the stress away from the home selling headaches.
Our Client Testimonials
Our clients are our number one priority in selling and buying homes, and we always look forward and appreciate every one of our clients. Hear what they have to say about us and their experience they had with the McKechnie Brothers' team.
Mitch recently helped us purchase our first rental property in Burlington. We appreciated his tailored approach and professionalism throughout our entire property search experience. Mitch provided us with great advice backed with data to help us make an informed decision to purchase. We are super happy with our purchase and would recommend him to our friends and family.
I called up Mitch on a snap judgement to sell my current townhome and purchase something different. Mitch helped me figure out exactly what I was looking for and within days found something to fit my current needs. He was diligent in listening to my wants, helped me in finding a mortgage specialist, and everything in between. Mitch was there to offer me advice on the sale of my home…
As first time homebuyers we were a little intimidated. Mitch treated us like his top priority and found us a beautiful home that we might not have considered without his help. We bought at a time when bidding wars were the norm and despite the market in Burlington, Mitch managed to negotiated a fair price under asking. He was professional, honest and flexible with his time.
Travis McKechnie
Sales Representative
travis@mckechniebrothers.ca | 905.317.2210
RE/MAX Real Estate Centre Inc., Brokerage
720 Guelph Line, Burlington, L7R4E2
Office: 905.333.3500
Travis McKechnie
Sales Representative
travis@mckechniebrothers.ca | 905.317.2210
RE/MAX Real Estate Centre Inc., Brokerage
720 Guelph Line, Burlington, L7R4E2
Office: 905.333.3500
Mitch McKechnie
Sales Representative
mitch@mckechniebrothers.ca | 905.691.2186
RE/MAX Real Estate Centre Inc., Brokerage
720 Guelph Line, Burlington, L7R4E2
Office: 905.333.3500
Mitch McKechnie
Sales Representative
mitch@mckechniebrothers.ca | 905.691.2186
RE/MAX Real Estate Centre Inc., Brokerage
720 Guelph Line, Burlington, L7R4E2
Office: 905.333.3500